Check back for updates all weekend- Last Update 11/23/22 11:30am EST
Black Friday, Small Business Saturday, Cyber Monday now Cyber week……'Tis the season to stock up on all your business needs for a good deal. Aside from running great sales, Black Friday is also been a great day for me to stock up on deals to make my business and life easier. This year I've decided to share the best of the best that I've seen in these internet streets.
They say you have to spend money to make money but that doesn't mean you have to spend it all. From software to clothes here are my favorite deals for the 2021 Black Friday, Small Business Saturday, Cyber Monday seasons.
We've got a lot on our list this year, so I even highlighted some of my fave ones for you.
SEO Help
We never see good deals on ways to improve your SEO rankings and traffic, so you know my list had to include some goodies for you including one of my own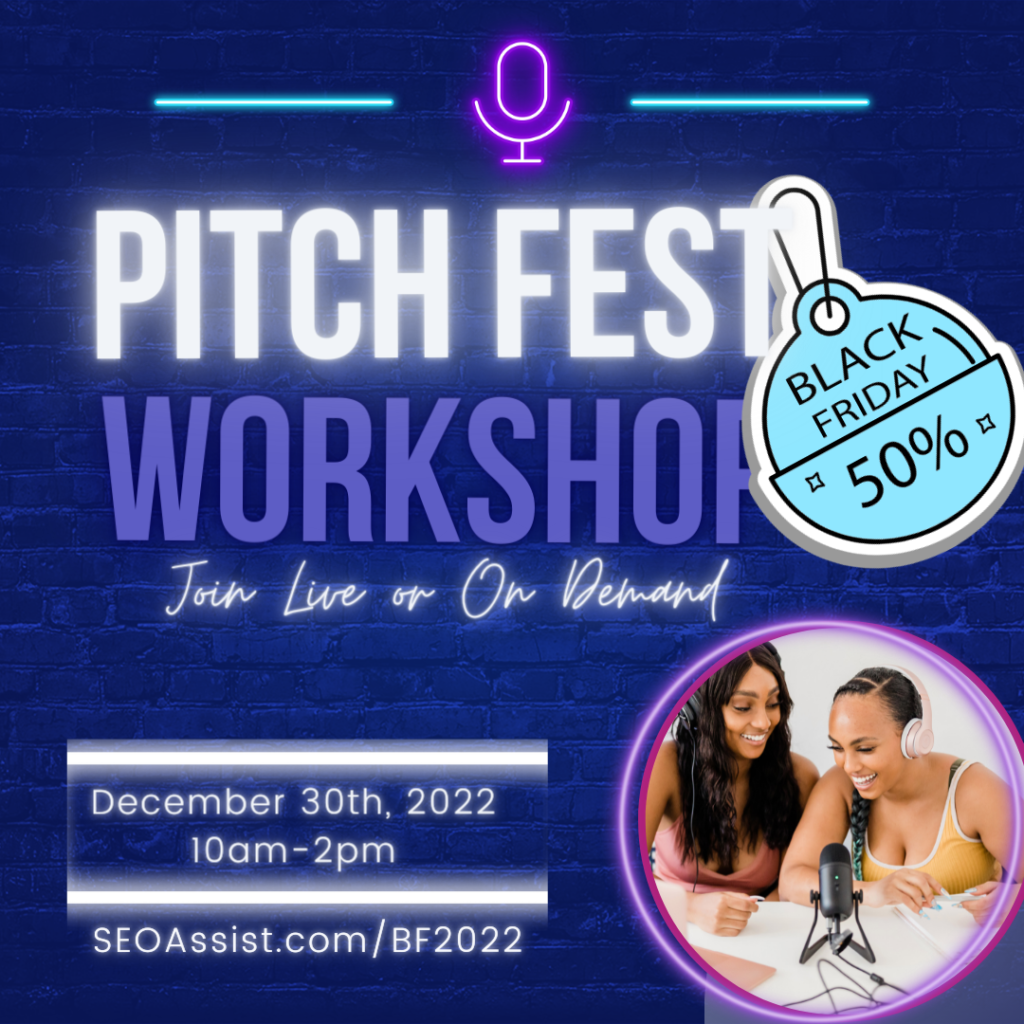 Pitch Fest Workshop the secret sauce to SEO is backlinks, and we've figured out the perfect way to get more backlinks is by being a guest on Podcast. But many people get stuck on who to pitch and how to pitch them so I'm hosting a 1-day workshop not to just teach you the process but we'll do the process together live. For Black Friday Weekend get 50% off the workshop https://seoassist.com/bf2022

Content Creation Tools
Hello Audio, have you ever wanted to turn your courses and coaching into a podcast just for your members? Well with Hello Audio you can do just that. Enhance your clients' experience and jump into the world of the private podcast with this Black Friday Deal 30% off their plans for life. To Grab the deal helloaudio.fm
StreamYard, this one is big!!! at GGV I use stream yard for all of my Live Streams and now even use it to record podcast episodes (here's a video on how I use it to record my podcast https://youtu.be/MixhPOxudeM) content and other video content. I love how easy it is to use and add your own branding to make really professional-looking videos. This Black Friday they are offering their Essential plan (more than you need) for $10 http://streamyard.com/bfcm2021
Deposit Photos IT's BACK AGAIN. This is one of my FAVVVORITE deals each year and this year it's a even $10 less than last year. Appsumo has their famous 100 stock photos for $39, this is an annual sale every entrepreneur waits for, get your year's worth of stock photos (Appsumo has some other good deals too, check them out while you are there)
Appsumo Deposit Photos Deal

PlaceIt.net Mockup and design generator. Have you ever wondered where is everyone getting those cool book and teeshirt mock-ups, well the answer is Placeit.net. I use this service for many of my book mockups and banner mockups for my ecommerce site. This year Placeit has a variety of deals and fun spinny wheely to give you the opportunity to grab some fabulous deals
https://placeit.net/
Business Organization and CRM Tools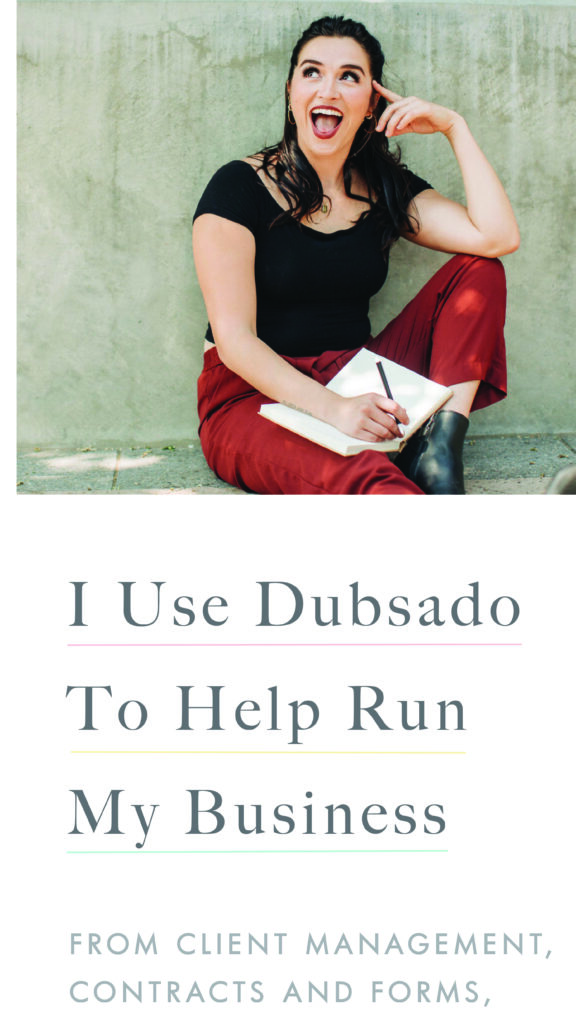 Dubsado I'll admit it, I late to the Dubsado party, but now that I'm here I'm jumping in just in time to get a few dollars off of their monthly membership for black friday. I'm actually surprised at all it does and the super affordable price tag, but I'm glad they are keeping it accessible for any small business service provider who needs a way to track and bill clients and manage their work. This weekend the monthly memebrship is $30 make sure you don't miss this one like I almost did https://www.dubsado.com/
Templates and Digital Products
Canva Templates this is the tools membership I couldn't do without all year long. Running 2 companies and managing our social content can be a lot of work so it really helps to have some templates and tools to assist me along the way with the Viral Content Marketing stars membership we get 20-30 fully editable templates each month, with ideas to help keep our marketing one point https://shop.viralmarketingstars.com/a/41089/MLrG2Yht
Membership and Events
I know you are already setting goals for 2022, stock up on the tools to get you there
Black Podcasters Association– Get the support and guidance you need as a black podcaster. As a member you'll get exclusive perks and discounts to events, services, and trainings. And you get monthly live trainings from some of the industry best like me 😀
30% off the monthly mebership Black Podcasters Association BF Sale

Do you need help putting together an action plan for getting SEEN next year, join us DEc 15-16 for the Holiday Entrepreneur Summit. While everyone else is winding down for the holiday you can be learning from the best in online business how yo get out there and get seen this all of 2023 http://www.holidayentrepreneursummit.com/
Engaged Group Bundle You guys remember we talked with Sandra Defreitas in Episode 72 of the podcast, well Sandra has created a bundle of her best training to help you grow and engage your FB group in 2022. Head over to https://engagedgroups.com/bundle/ check out what she's put together
Self Care
As entrepreneurs our minds and bodies are just important as our businesses, here are a few deals to help you save on self-care and grab yourself a few treats too.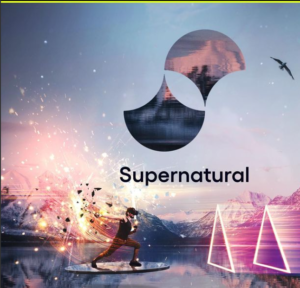 Supernatural Workout Supernatural has been my new go-to workout since I got it for my birthday in Sept. They offer an amazing VR workout experience that you can do at home or on the go. I've been losing weight, slimming down, and blowing off a lot of stress thanks to Supernatural. This week get a free mat when you get an annual plan. You do need an Oculus VR machine to use the app but I promise it's more fun and less money than a Peleton https://www.getsupernatural.com/signup

The Sistah Shops You guys know I'm a big supporter of the Sistahs in Business Expo Family this year they went above and beyond and opened The Sistah Shop, this store is a great location filled with items created and sold by black women. The physical location is located right here in Jersey at the Jersey Gardens Mall, but you can also grab amazing deals in their online shop this week. Great site for gifts and even a few items to treat yourself this week for all of your hard Black Friday prep work. https://www.thesistahshop.com/
---
The Shopping doesn't stop on Black Friday, many of these deals are good through Black Friday, Small Business Saturday, and Cyber Monday.

This list is just a few of the deals I've found so far, check back throughout the day to see what other goodies pop-up

HAPPY BLACK FRIDAY SHOPPING!!!