Girl Get Visible is for women, entrepreneurs, and businesses that are tired of swimming in the sea of sameness. At this moment, they are ready for their business to stand out, and get the attention of more clients and customers.
We don't want to hire brand influencers, we want to be influencers.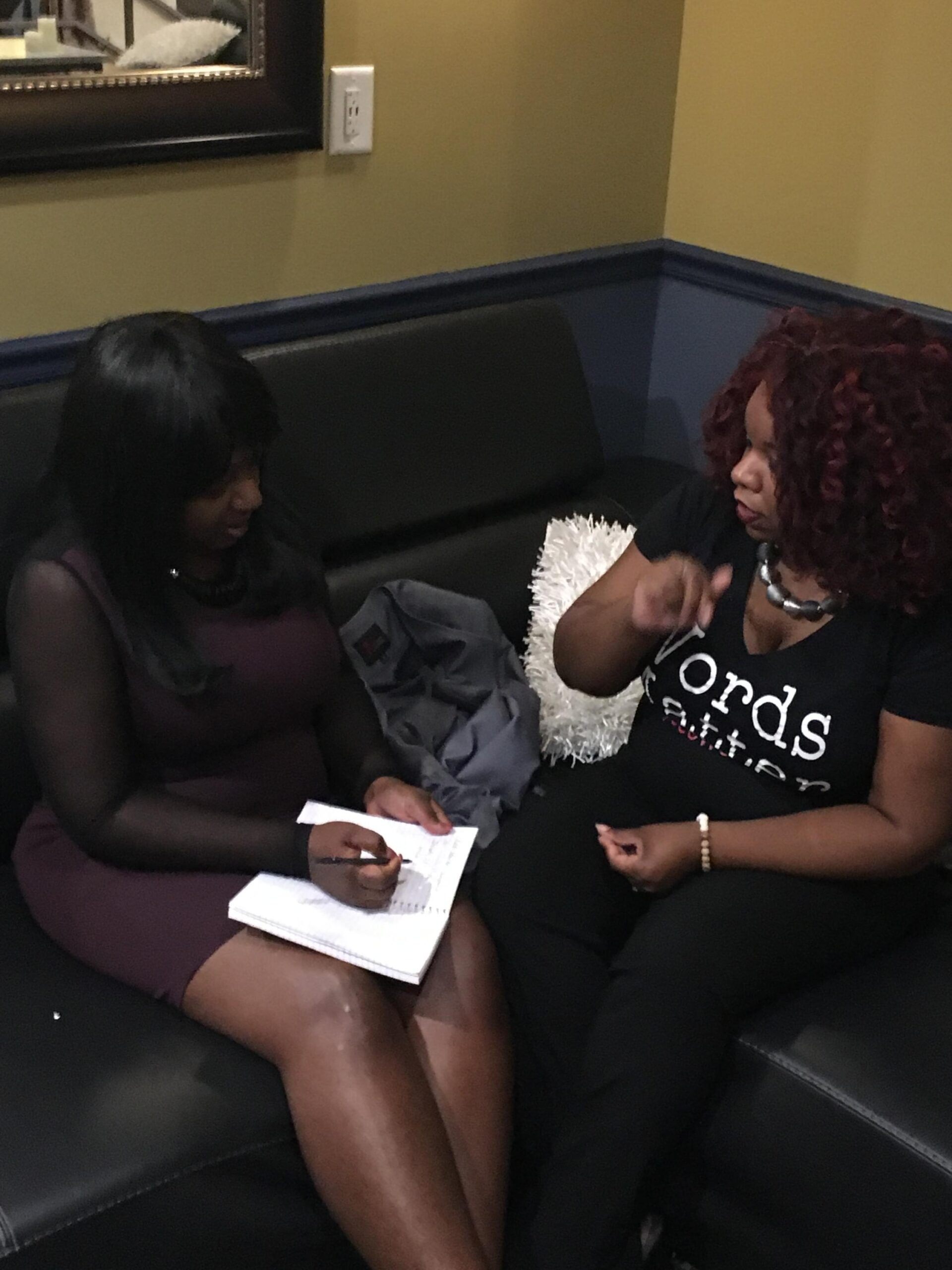 We are changing the way of digital marketing and advertising, by making SEO easy, making content marketing fun and sexy, and driving businesses like yours to get visible. 
We want you to be the go-to girls, the it brand, and the authority in your space. 
And we don't want to just pay for our authority, we want to show it to you. 
We want to show our audience how we can serve, help, and sell the solutions that they are looking for.
This isn't just any SEO old strategy, and here is why?
SEO is a big part of our visibility, but Girl Get Visible is so much more. Getting visible is about making waves of change in your industry and making you #1 in searches to bring to you stages, screens, podcasts, and so much more.
This is what Girl Get Visible is about!
Since its inception, Girl Get Visible expanded to a blog, podcast, and membership coaching program and have helped 1000s of entrepreneurs to grow their online footprint. Akilah discovered businesses need more than just a pretty website–they need online marketing, branding, and help to get traffic to convert sales.
---
Girl Get Visible Family Companies:
---
The Founder
Akilah Thompkins-Robinson is the author of "My SEO Workbook" and the host of the Girl Get Visible Podcast. Akilah Thompkins is a SEO Coach, Strategist, author, speaker, and Tech Founder, who has worked in IT for 18 years and for the last 7 years has been helping online businesses to stand out and get found online using SEO and content marketing strategies.
After quickly growing her site's traffic to over 6000 monthly website visits in the first 6 months and continuing to grow over the years to over 25,000 visits a month, Akilah branched out to help 100s of entrepreneurs get their sites to grow their traffic and business too.
Akilah Thompkins-Robinson a long-time IT professional has worked for major corporations and institutions such as J.P. Morgan Chase, Memorial Sloan Kettering Cancer Center, and Mount Sinai in NYC. As the founder of Girl Get Visible Akilah observes "It's not important how new or groundbreaking the tech is, but what's important is how we take advantage of it."
In 2020 Akilah took another step combining her love of tech and marketing and created her first software as a service company, SEO Assist . A software tool designed to help entrepreneurs tackle the task needed to improve their SEO.

Akilah has been named one of the 25 Best Marketing Influencers You Should Follow in 2018, one of the Top E-Commerce Marketing and SEO Podcasts, nominated for 2015 Online Retails Award and a host of other awards and features. And appeared on stages and as guest expert in programs such as

Afros and Audio Podcast Festival 2021
Sistas in Business University 2020
Jennifer Allwood's Inner Circle
James Wedmore's BBD Live 2018
DC PodFest 2019
Steven's Institute of Technology
Saint Elizabeth University
Global Podfest 2021
see speaker information here
Akilah is also a loving and devoted Wife, Mother, and member of Zeta Phi Beta Sorority, Inc. where she serves on the national branding team as the Digital Director
Akilah believes everyone should be someone's #1 in the search engine.