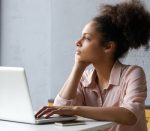 Check yes if this is you
Need more traffic to your website, that's ready to buy?
Ready to beat out the competition in a crowded market?
Tired of paying for FB ads, for every customer you get?
Would just love the authority and bragging rights that come from being #1 in your biz?
If you checked yes to any of these, then you are in the right place.
Let me share with you the benefits of SEO ….
When I started this site in 2013, I was nobody and nowhere in the Google streets. In one month, I hit a 1,000 unique visitors and in less than a year, I had 6,000 hits a month. Now with minimal effort, I'm up to 12,000 to 15,000 hits a month. This isn't because I run a lot of ads or because I do a lot of FB Lives; because I don't. I barely blog every week. I instead, created my site to stand out in Google and naturally attract the right traffic even when I'm not trying. This is what I do here at Girl Get Visible, my goal is to help you get the best search listings possible, and drive traffic that is shopping for what you sell.
Here are a couple of questions I know you've been dying to ask about SEO…
What is SEO
I know you got this part, but just in case SEO (Search Engine Optimization) is enhancing your website and online presence so that search engines (mainly Google) put you at the top of the results when someone searches for the item. This is called Ranking. Your goal is to rank #1 for the keywords that bring the most traffic.
Can I really get good SEO ranks?
Search Rankings is a race, your goal is to have your site in such good shape, that your site beats all of the others in the race. Here's the good part, there are billions of races happening out there on Google. Every search phrase (aka keywords) someone puts in google is a race and each race can win you traffic. And with a little bit of SEO Coaching, you can be number one in many keyword races and attract 1,000s of visitors. I recently had one client Ranking in over 500 different keywords.
My website has SEO why do I need a service?
Websites with SEO are only part of the Optimization pie (a small part). Search engines look at how your site is optimized on and off your website, by targeting 5 major areas:
Site Metrics
Relevancy
Timelines
Popularity
Originality
My SEO Full service and coaching Services address each of these areas and make sure you have the most important parts in order to outrank the competition. For a lot more information about SEO download my beginner's guide.
---
Here's how I can help you…
Here at Girl Get Visible, I offer a variety of SEO services for online retail, service-based, blogging, and coaching businesses.
Are you ready to get out of the sea of sameness and get visible? Here's your chance to learn and leverage the power of SEO and building authority online. This isn't just another SEO course, I offer a unique SEO Coaching experience where you learn the ends and outs of SEO with the group and together we create a unique strategy to help you build and boost your online platform to get more traffic and sales.
See if this program is right for you to get started with our 5-day challenge girlgetvisible.com/challenge
Maybe you need a little SEO coaching and direction on where to go and what to do with SEO on your site. In that case, an SEO Audit is a great place for you to start. You can conduct an audit, if you're willing to roll up your sleeves and do the implementation stuff yourself, or you have a team that could do the updates if only they knew what to update, orrrr you're one of my web design friends who wants to offer SEO but doesn't have all of the background. I can conduct a complete audit of your site including keyword research, content strategy, and competitor analysis to deliver a comprehensive written report that you can take and execute exactly what's needed for your SEO. Get more details and schedule your audit here
My SEO Workbook
Did I tell you that I wrote a book? That's right, I wrote a book just to help you learn SEO. But this isn't just any book. My SEO Workbook is a guide, a workbook, a journal, and a planner to help you learn and execute your SEO. If you'd like to get your feet wet and do as much as you can before jumping into one on one services, then the Workbook is what you need.
The workbook is available now on Amazon